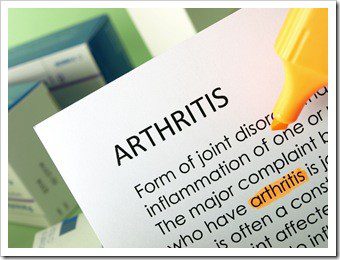 Are you one of the new generation that suffers with arthritis but refuses to accept to sit on the sideline?  If so read on!
Understanding the Arthritis Myths
Years ago, arthritis was considered an inherent part of the aging process and a signal to a patient that it's time to slow down. But not so anymore. Recent research and clinical findings show that there is much more to life for arthritis patients than the traditional recommendation of bed rest and drug therapy.
The two most often false misconceptions about arthritis are that 'you have to live with it' and 'it is a part of ageing'.
The word "arthritis" means "joint inflammation" and is often used in reference to the pain affecting a certain part of the body, for example the neck or low back. Arthritis and Arthritic pain does effect up to 80% of people over 50 years of age, but not all. If it were true that arthritis was due to ageing, then because the entire spine is the same age, there should be the same inflammation affecting the entire musculoskeletal system in all of us and not just in one area of our body.  Therefore, there must be another cause rather than the sole effect of aging.
As spinal and musculoskeletal specialists, we look at x-rays of the spine everyday.  What we observe is that Arthritis often develops in the spine in areas where there have been misalignments , or areas where a trauma has occurred and left untreated over a long period of time. For instance if you suffered back or neck pain from a car accident, sporting injury, or even held an improper posture at work for a long period of time,over the years that area of the spine can and will degenerate and your bodies protective mechanism of swelling, arthritis, in time will result.
Now that we can identify the most logical cause, let us dispel the next best myth which is that 'we need to accept and live with our pain'.  In the traditional treatment of  arthritis, anti-inflammatories are most frequently prescribed to patients which are unfortunately linked to dangerous side effects such as blurred vision, increased blood pressure, digestive ulcers and bleeding, kidney problems, dizziness and even possibly death.   In comparison, our team specializes in techniques and treatments that address the cause of the arthritic pain directly rather than simply masking the symptom of the inflammation.
The Doctor's Prospective
A normal healthy spine will allow all the nerves of the spinal column to exit the spine and allow the body to function the way it is supposed to in a strong and healthy way.  A person will show a normal healthy curve in the spine, their disc spaces will be even, and bones will be smooth and well defined.
If someone is in what is called a Phase 1 of spinal degeneration they will have a loss of the normal spinal curve, their x-rays will show disc, joint, muscle, and nerve damage. They will also have distorted posture, such as a high shoulder, rotated pelvis or forward head posture. These people will have less energy, their height will be diminished, and health problems will be something they put up with while having the false perception that it is normal aging.
When someone is in a Phase 2 of spinal degeneration they will have increased spinal decay, disc narrowing, bone deformation and spinal canal narrowing (stenosis).  These people will have a more common complaints of aches and pains, such as back pain, neck pain, sciatic pain (sometimes daily).  They will be fatigued quite frequently, and they are realizing that their health is impeding them from partaking in the activities the would like to participate and enjoy.
When someone is in a Phase 3 of spinal degeneration they will have greater postural imbalance, increasing nerve damage, advanced bone deformation, and extreme loss of flexibility.  These people will have a serious health situation and will commonly be on a lot of medication and find that they are unable to participate in simple healthy activities.  Their quality of life is very low.
We Can Help!
Our expert team has been uniquely formulated to bring together the right combination of knowledge, techniques, and support to help you and your family members.   Not only will we help you achieve health and wellness with reducing and eliminating pain but also help future generations learn to be pro-active and avoid degenerative processes like arthritis to allow them to fully enjoy the activities that they desire their entire lives!


For Your Health,

Dr. Billie King Shaw