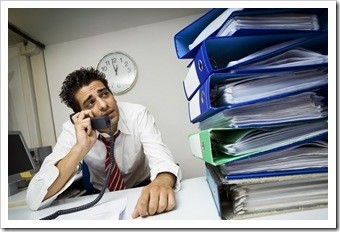 Stress has been called the spice of life, the common cold of the psyche, and even a socially acceptable form of mental illness. No doubt, stress can be beneficial—for example, a deadline can help us focus and become more alert and efficient. Persistent or excessive stress, however, can undermine performance and make us vulnerable to health problems, from cancer and heart disease to substance abuse and obesity.
Stress is a physical and mental response to the difference between our expectations and our personal experience, real or imaginary. While reacting to stress, the body goes through alarm, resistance, and exhaustion. Released hormone epinephrine, or adrenaline, prepares the body for physical action ("fight or flight") by increasing heart rate, blood pressure, and blood glucose levels. Then, the body releases glucocorticoid cortisol, or hydrocortisone, producing anti-inflammatory and immunosuppressing effects.
Consequences of Chronic Stress
Although occasional stress can be of benefit, too much stress is taxing on the body. Excessive levels of glucocorticoids can hinder growth, delay wound healing, and increase risk of infection. Chronic stressors—or their constant anticipation—can make us believe that we must always be on guard, leading to anxiety. Feelings of hopelessness or avoiding solving our problems can spark depression.
Past or present psychological distress can also lead to pain, particularly low-back pain, which often comes with leg pain, headaches, sleep problems, anxiety, and depression. Stress may even be a more powerful pain generator than strenuous physical activity or repetitive motion. Research shows, for example, that pain in adolescents is associated with depression and stress, but not with computer use or physical activity.
Stress is highly individual and depends on our circumstances. For example, we react to stress better if we can vent our frustrations, feel in control, hope that things will change for the better, and get social support.
Gender also determines how we handle stress. Women are easily stressed by household problems, conflicts with people, or illness in people they know. Men get more significantly affected by job loss, legal problems, and work-related issues. Men are also more likely to get depressed over divorce or separation and work problems. Depression in women, however, is more likely to spring from interpersonal conflicts or low social support, particularly from family.
Stress on the Job
The workplace has become a major stressor, contributing to the risk of hypertension and heart disease. Recent studies have shown, however, that what stresses us out is not so much the job demands, but our attitude toward them. For example, people who react with anger to their high job strain or who are worried about their chronic work overload have much higher morning corsisol levels. Lack of a sense of control over a job is also associated with higher blood pressure, especially in women and in people with higher socioeconomic status.
Stress Relief Is Important
No matter what stresses you out, consider taking active steps to change your attitude toward stress and to reduce stress in your life


For Your Health,

Dr. Billie King Shaw